Birthday Party/Meeting Room
Keystone State Baseball & Softball Academy
662 Ditz Drive
Manheim, PA 17545
Phone: 717-665-0901
Fax: 717-665-0410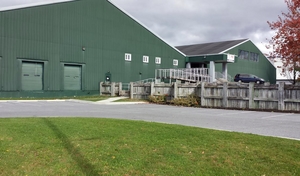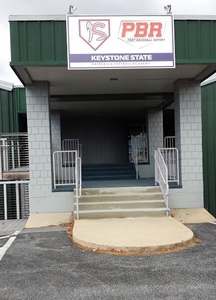 ---
Birthday Party / Meeting Room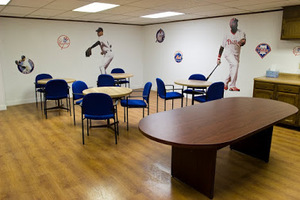 The Birthday Party and conference area offers clients additional opportunities to utilize all that the academy has to offer. Birthday party rentals are available year round allowing party goers to utilize the Arena Field for one hour of kick ball or wiffle ball play followed by an hour in the party room for food, drinks and presents.
The birthday party rental fee is $250 with a $50 Academy credit being refunded to the client's account for future Academy usage provided all areas are left in the state that they were found. Parents are responsible for providing their own food, drinks, utensils and plates. Call the Academy office today at 717-665-0901 to book your next birthday party.
The party room is also ideal for meetings and conferences. Those individuals and business interested in holding their next meeting at the Academy should contact our office today to discuss how we can accommodate your needs.
---